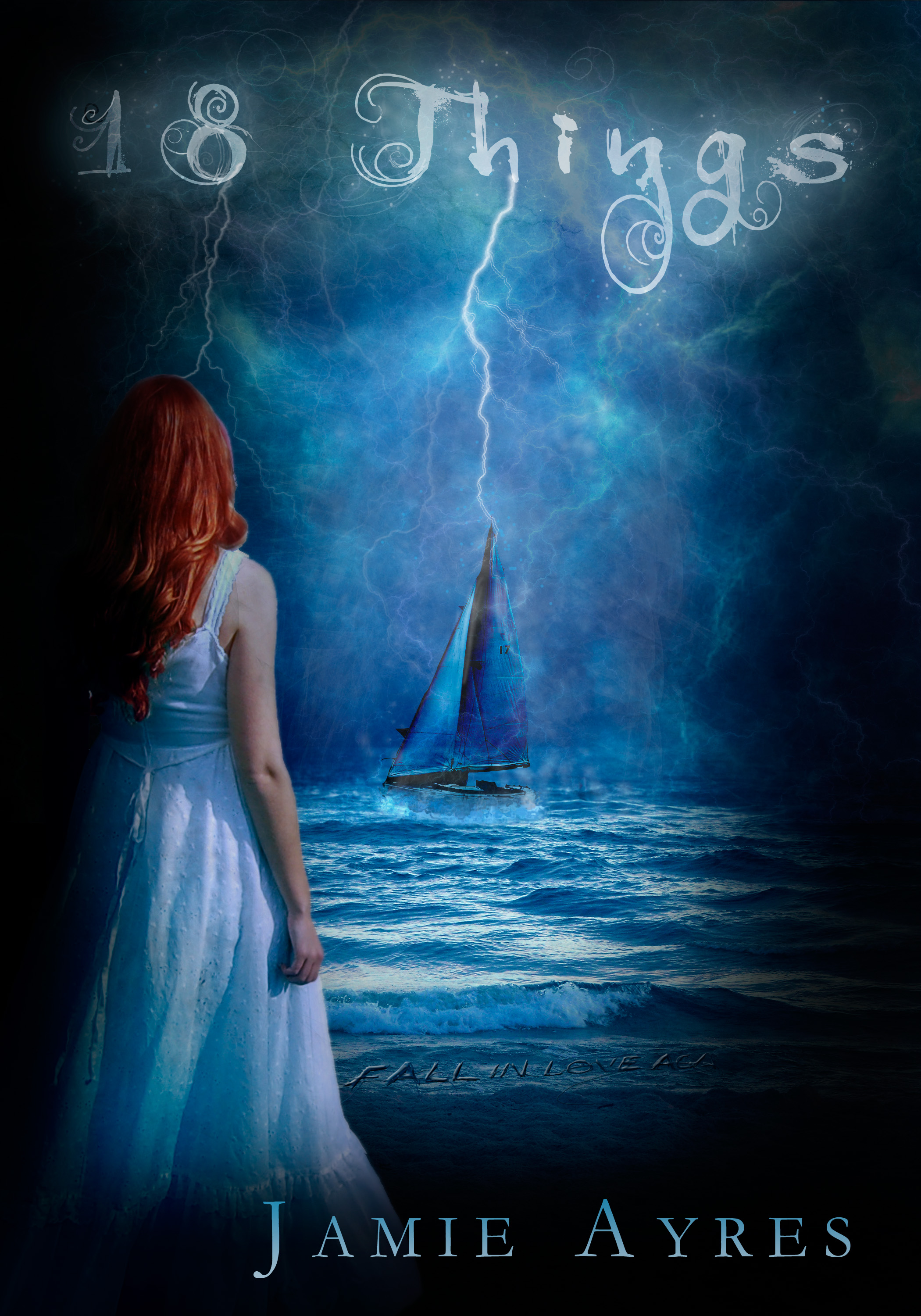 I recently had the privilege of interviewing YA author Jamie Ayres. Because her recent release is called 18 Things, I thought it would be fun to ask her 18 questions. I cracked myself up with some of the questions I thought up, but Jamie's answers are even more hilarious!
Read on and be on the lookout for an e-book giveaway!
1. What's your favorite planet? I'm originally from Dagobah, so that's still my favorite.
2. What do fish think about? Please don't eat me, please don't eat me, please don't eat me!!!
3. What's your favorite drink? COFFEE!!! Right now I'm hooked on Coconut Mocha Donut Shop with Bailey's Cheesecake Creamer (hubs got me the Keurig Machine for Christmas, so I've nominated him for "Husband of the Year")
4. Dark chocolate, milk chocolate, white chocolate, or ICK! CHOCOLATE?! WHAT? Okay, if anyone says ICK, they need to get their head examined! Um, yesss to all kinds of chocolate for sure!!!
5. Did you learn anything today? If so, what? As a teacher, I'm always learning something new! My third graders are very good at relaying random bits of information to me throughout the day. Examples from JUST today: "Mrs. Ayres, did you know there's about 35,000 different kinds of fish in the ocean?" and "Mrs. Ayres, did you know that the main job of a flower is to make more flowers? Isn't that funny?" and "Mrs. Ayres, did you know that the Megladon is the biggest prehistoric shark that EVER lived?"
6. Would you consider yourself a settler or a pioneer? Pioneer—but I will say my spirit of adventure doesn't come naturally. I have to constantly push myself out of my way!
7. What's the last song you listened to on purpose? Listening to Imagine Dragons song, Radioactive, right now on YouTube.
8. What's the scariest thing you've ever done? Publish my first baby book, 18 Things
9. Here's a free plane ticket! Where would you like to go? Uganda to take my 12yo daughter there to meet our sponsored child. They've been pen pals since we 'adopted' her 5 years ago and they want to meet sooo very much!
10. What's something about yourself that really annoys you? Nothing, I'm perfect;-) HA! I could be a bit more patient *husband coughs next to me on the couch* Okay, okay . . . A LOT more patience would be awesome!
11. Are you an introvert or extrovert? Probably painfully obvious to everyone in a room with me that I'm an extrovert!
12. You just walked in the door after a long day. What do you do first? Kiss my husband and change into my pj's, which aren't sexy *blue cotton shorts and an old shirt that says "Night Owl"*
13. Would you rather be able to read everyone's mind all the time or always know their future? Read their minds so I can help push them toward the future they desire!
14. Why do you write? I'm afraid the white van will come for me . . .  the voices in my head just won't shut the hell up unless I do.
15. What's the title of your book? 18 Things
16. What is your book about? A young girl struggles to live again after a lightning strike kills the best friend she was secretly in love with. Her therapist suggests she write a life list of eighteen things to complete the year of her eighteenth birthday, sending her and her friends, including the new hottie in town, on an unexpected journey they'll never forget. As she crosses each item off her list, she must risk her own heart, but if she fails, she risks losing herself and her true soul-mate forever.
17. Where can we buy your book?
18. Where else can we find you on the web?
If those answers don't make you want to be BFFs with Jamie, then you're just silly.
Because Jamie is made of awesome, she's giving away an e-copy (Kindle or Nook) of 18 Things. All you have to do is leave a comment, and she'll pick a winner using Random.org. Good luck!