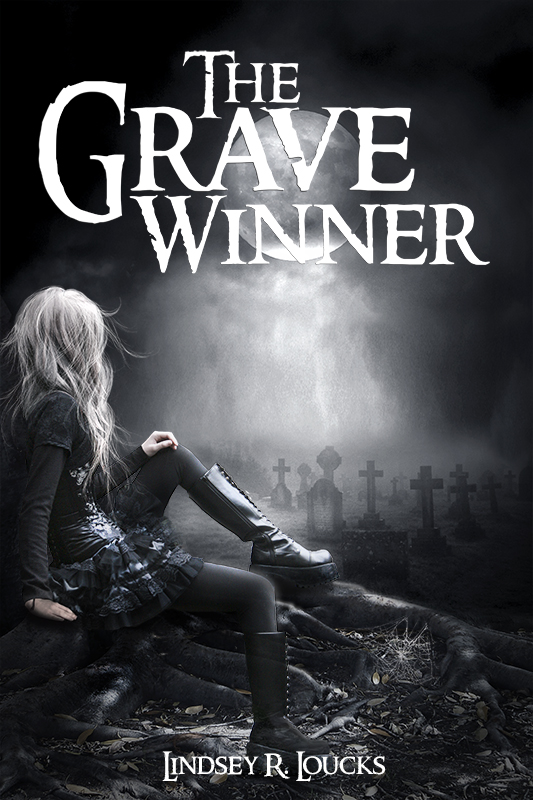 Do I even need to tell you how much I love it? Probably not, but I will anyway.
When I first saw the email from Crescent Moon Press with a subject line that said 'Grave Winner cover art,' I stopped breathing. What if I hated it? What if I liked it?  What if I loved it so much I started crying? I'd been waiting for that moment for a long time, after all. I was at work in the school library at the time, and I quickly glanced around to make sure no one would see me open it in case I did cry. Hey, don't judge. I'm a crier.
I opened the email and gasped. There was Leigh, just like I'd imagined her, sitting on tree roots in a graveyard. It was absolutely perfect. I didn't cry, probably because I repeated to myself over and over, "Don't cry. Don't cry. Don't cry." I replied back in all capital letters how much I loved it.
The cover designer is Liliana Sanches, aka the Princess of Shadows. She's a genius and a wizard. I sent her a gushing thank you through Facebook when I got home from work that day.
I've accomplished very little since I saw the cover because I can't stop staring at it.
Don't forget to add this to your Goodreads list if creepy YA paranormal fantasy is to your liking! Oh! I guess I should tell you it releases May 15, 2013.