Hey! One of my writing friends, Kary Rader, is now on tour for her recently released new adult novel, A Taylor-Made Life. Kary graciously agreed to answer my never-ending questioning tirade as part of her stop at my blog because she's awesome. Also, be sure to read to the very bottom for a really cool giveaway!!
Let's go!
Me: Why do you write?
Kary: The simplest answer is — Because I have to. I really don't know what else I'd do. Writing is so much a part of who I am. At first it was a release for me to expel pent up emotions, but now it's more. I want to bless and encourage with my words and stories.
Me: What's the last song you listened to on purpose?
Kary: Michael W. Smith's Breathe – it encourages me to give thanks for everything I have, to realize words on a page don't mean anything unless they touch and inspire—and no matter what I write I can't do that by myself.
Me: What is your favorite salty treat?
Kary: Any kind of nuts-pecans, cashews, sunflower seeds
Me: Where did the idea for A Taylor-Made Life come from?
Kary: Five years ago while I was pregnant with my youngest child, my husband was diagnosed with Stage IV melanoma cancer. It was a difficult and emotional time in our lives. He's now well and cancer free, but last year when a friend's daughter was diagnosed with cancer, all those emotions came flooding back. I felt so helpless. Through my prayers, I asked, "What can I do?" and God gave me the scripture Acts 3:6, "Silver and gold have I none, but such as I have give I thee…." I write stories. That's what I had and that's what I gave – this story.
Me: Here's a free plane ticket! Where would you like to go?
Kary: Up until two years ago, I would've said Australia or Europe, but now I'd have to say Richmond, VA to visit my sister.
Me: That's so sweet! What are you going to do right after you finish this interview?
Kary: Fix my kids breakfast—but only this once. I'm really looking forward to school starting. Oddly enough, they're not.
Me: School starts for me on Thursday. Adios, summer! Would you rather have hiccups for the rest of your life or feel like you need to sneeze but not be able to for the rest of your life?
Kary: Well, as you might imagine, I've put a tremendous amount of thought into this and can honestly say I'd prefer neither, but I do have a great remedy for getting rid of hiccups-a spoonful of sugar. I know it seems very Mary Poppins-ish but it really works. 🙂
Me: I've never tried that, but I always have the hiccups so I'll have to see for myself if sugar works! What's the name of the book you're reading?
Kary: I just finished Tangled by Emma Chase—the most fun I've had reading this year. It was like reading Ferris Bueller all grown up. A romance 100% from a man's POV—a conceited, hilarious, pig of a man.
Me: I've heard of that book but haven't read it yet. What scares you?
Kary: Nothing for very long because I know to whom I belong, and He is always with me.
Me: Pop or soda or soda pop or Coke?
Kary: Diet Coke
Me: Cats or dogs?
Kary: Cats
Me: Good answer! What's the one thing you can't live without?
Kary: My God – literally and figuratively in all things.
Here's more about Kary and A Taylor-Made Life: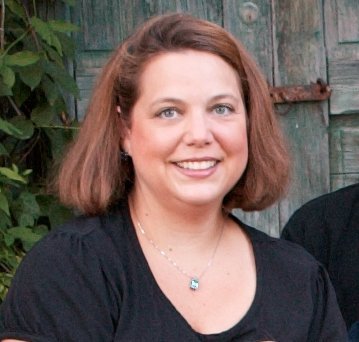 Kary Rader is a part-time Twitter sage, stay-at-home mother of three, and slave to the characters and worlds inside her head. Always creative, she's drawn to stories with fantastical worlds and creatures. With a little bit of magic and divine guidance, there isn't anything that can't be accomplished with words. It's the power of words that creates and destroys. Vanquishing evil and injustice while finding eternal love in the process is all in a day's work. With the help of her critique partners and master cartographer imaginary places come to life.
Author Links:
Website/Blog:  www.karyrader.com
Twitter: https://twitter.com/KaryRader
FB Author Page: https://www.facebook.com/KaryRaderauthor
Goodreads: http://www.goodreads.com/author/show/6998567.Kary_Rader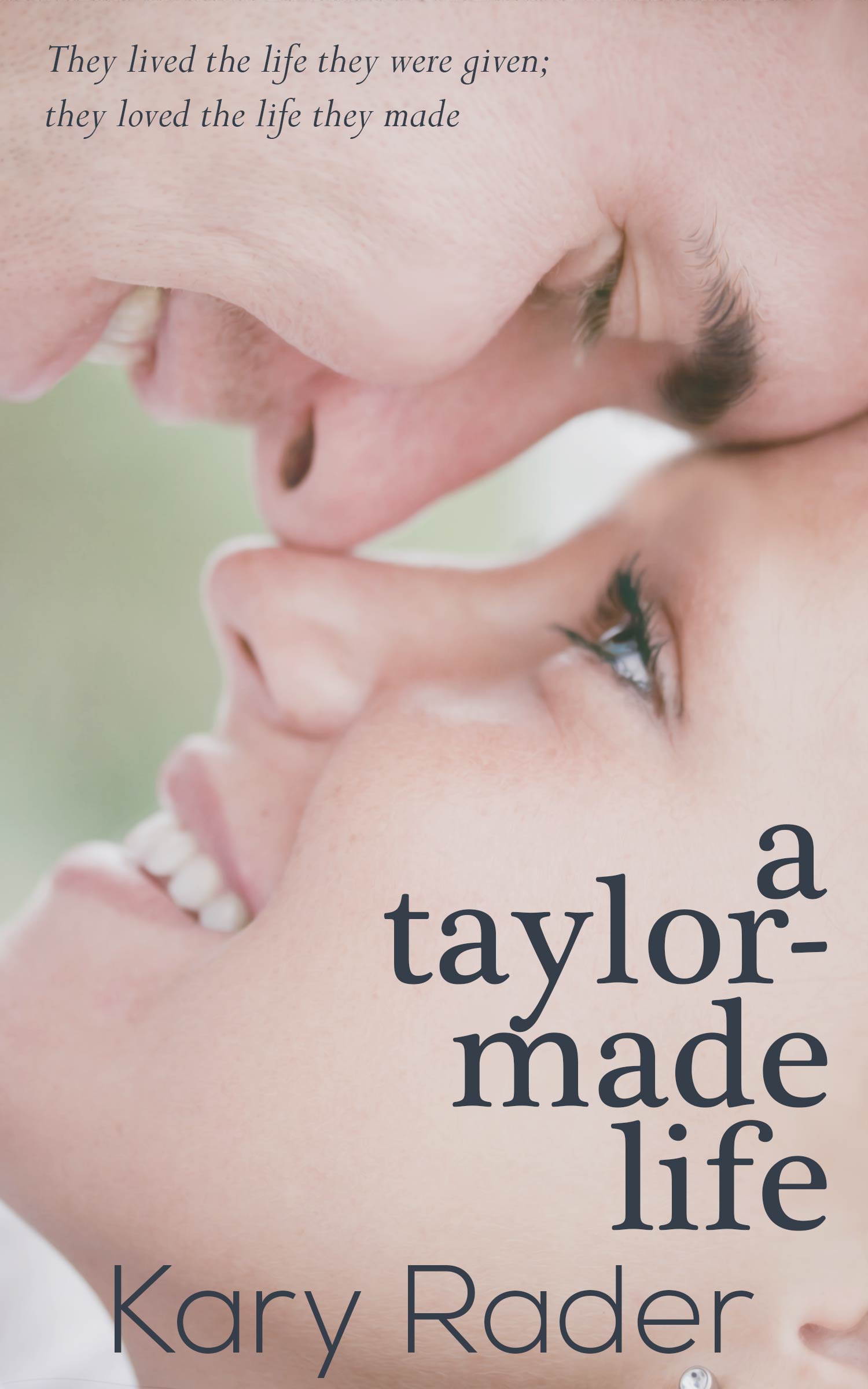 They lived the life they were given; they loved the life they made.
Cheerleader Taylor Smith doesn't want to die a virgin. Unfortunately, if the terminally-ill leukemia patient doesn't find a lover or a stem-cell match within months, her fear will become reality. When her cancer mentor is revealed to be a hottie entrepreneur from California, it seems fate might finally be on her side.
Tech-geek Gavin Taylor has everything he ever wanted, except someone to grieve for him when he's gone. With his melanoma cancer beyond the help of his riches, he agrees to participate in a cancer patient mentoring program where he's matched with a dying teen from Texas. Despite his immediate attraction, the Silicon Valley whiz intends only to provide friendship and happy memories to the beautiful, young woman who is determined to win his love.
When it's discovered that his frozen sperm and her harvested eggs could lead to a cure, Taylor's mother offers to be a surrogate. And Gavin must decide if he can risk the heart he has never given and a child he'll never know to a girl he just met.
You can purchase A Taylor-Made Life here:
Amazon: http://www.amazon.com/dp/B00DU52U5K
Smashwords: https://www.smashwords.com/books/view/334257
Goodreads: http://www.goodreads.com/book/show/18012643-a-taylor-made-life
Now it's time for the giveaway! Here are the details, rules, and the Rafflecopter link:
Giveaway: $25 Gift Card to Amazon, a Charm Bracelet, a Crochet Hat, and SWAG for A Taylor-Made Life, and Queen of Jastain. 
Giveaway Rules:
Giveaway begins August 1st and will end August 30th 11:59 EST. The winner will be announced by email.
Open to U.S. residents only
We are not responsible for items lost in the mail & have the right to disqualify anyone, at any time.

Personal information given by the applicant in the giveaway will never be shared. All information is deleted once the giveaway ends. 
Good luck!