Book Release: CLOAKED IN FUR by T.F. Walsh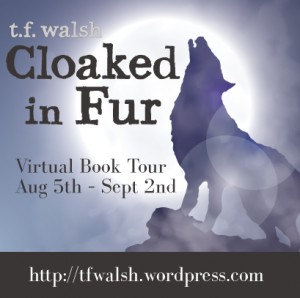 To celebrate T.F. Walsh's release of her paranormal romance, Cloaked in Fur, she has graciously agreed to stop by my blog so that we can grill get to know her.
Here we go!
Me: I think I already know the answer to this, but would you rather be a vampire or a werewolf? 🙂
T: Hi, Lindsey. Thanks for having me on your blog today.
If you asked me that back in high school, I would have said vampire for sure. But these days, I've grown fonder of werewolves.
Me: What's the scariest thing you've ever done?
T: It would have to be the time I got caught in Tokyo, Japan during their mega earthquake in 2011. There is a small funny moment in this. Hubby and I were up on level 36 of the hotel and I had just climbed out of the shower. As I was getting dressed, I said to hubby, "I think the hotel's put a heater and massaging machine beneath the bathroom floor."
He came to check. I moved into the hallway, and noticed the floor was still vibrating. Hubby said, "It's nothing. Just a small earthquake. Japan has them all the time."
Then, the big earthquake hit, the building swayed crazily, and I completely freaked out. Scariest thing ever!
Me: Oh, wow! That would be scary! The supernatural – is it real? Why or why not?
T: Now you've got me stumped. I go by the philosophy that something should exist beyond us, eg. Ghosts, but at the same time I struggle to believe it because I've never experienced it myself. But I do love hearing people's personal ghost stories. Gives me the major creeps.
Me: What's your favorite planet?
T: It's a tie between Jupiter and Saturn. They're both so intriguing in different ways. I'll watch any documentary I find on Jupiter or Saturn.
Me: Okay, here's a tough question. I know you love to bake, so what is your favorite dessert of all time?
T: That's not too hard. I can never pass up a crème caramel. My all time favorite dessert. 🙂
Me: Yum! What's the name of the book you're reading?
T: Gameboard of the Gods by Richelle Mead
Me: Where did the idea for Cloaked in Fur come from?
T: I grew up watching and reading everything on horror, especially if it included monster and creatures of the night. And even today, that passion trickles into my writing. There isn't a story I write that doesn't include a sinister dark foe that hides in the shadows. Cloaked in Fur was a combination of me wanting to explore how far someone would go to save their true love mixed with werewolves and strong pack loyalty.
Me: I can relate! Why do you write?
T: Like most writers, I have an overactive imagination, and writing is an avenue to express my ideas and myself. Plus, I don't think I could do anything else. I love writing.
Me: Other than your release day, what is something you're really looking forward to?
T: Well, my birthday is coming up really soon, and not only do I get spoiled by hubby, but it's a great time when I get together with family and friends. And there's no excuse for not eating cake. 🙂
Me: Happy early birthday! What scares you?
T: This will probably sound silly and contradictory to some of the above answers, but with my crazy imagination, I hate the dark. I always imagine monsters jumping out of the corners or grabbing my feet from beneath the steps. Of course, it's illogical because those things don't exist, but try telling my mind and fear that. Hubby always laughs at me.
Me: What's the last song you listened to on purpose?
T: Young And Beautiful by Lana Del Rey
Me: I haven't heard that song before, but it's incredibly haunting! Did you learn anything today? If so, what?
T: Even when I'm not in the mood for writing, by sitting in a café filled with people, I'll always produce something great. It's the pressure. Always works.
Me: Awesome! What's the one thing you can't live without?
T: That's simple. My husband.
Awwww! That's so sweet! Here's a bit more about Cloaked in Fur and T.F. Walsh.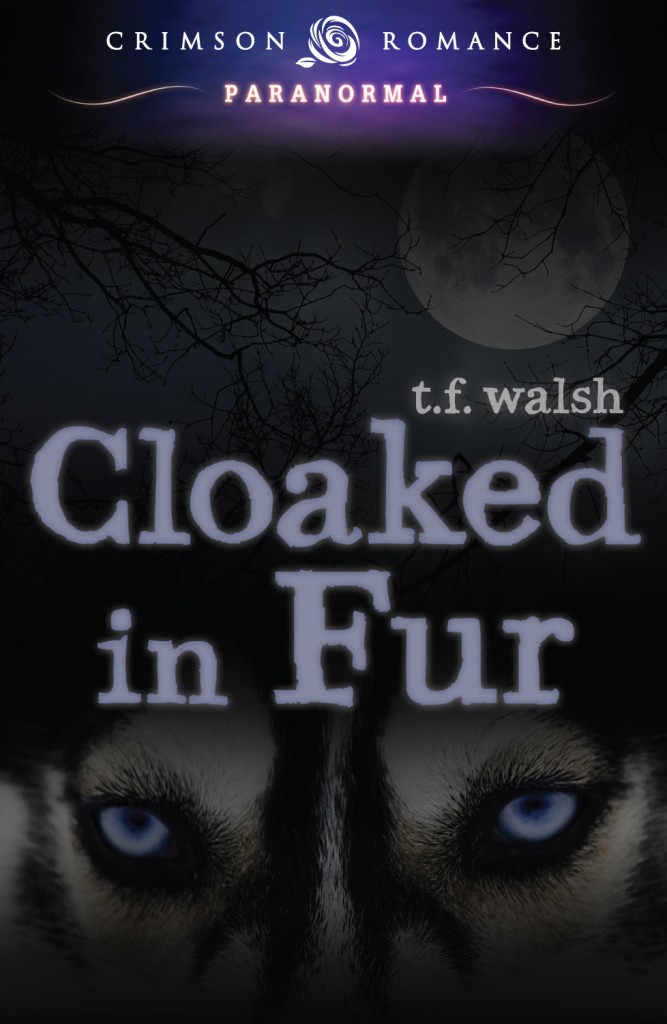 As a moonwulf, Daciana never expected to fall in love with a human. Hell, she never imagined that she'd abandon her pack, endanger everyone around her, and break the worst rule possible. But she did.
A rogue werewolf is killing Daciana's friends, and she sets on capturing the creature.  She'll do whatever it takes to stop the beast. The police and her boyfriend, Inspector Connell Lonescu, are starting to question her involvement in the murders, which is endangering the pack's secret existence. But when the pack alpha kidnaps Connell, revealing the awful truth about the creature and its connection to the pack, Daciana must choose between saving the man she loves and saving her pack family from certain death.
Cloaked in Fur, a Paranormal Suspense With Strong Romance, is Available Now!
Buy Cloaked in Fur Here: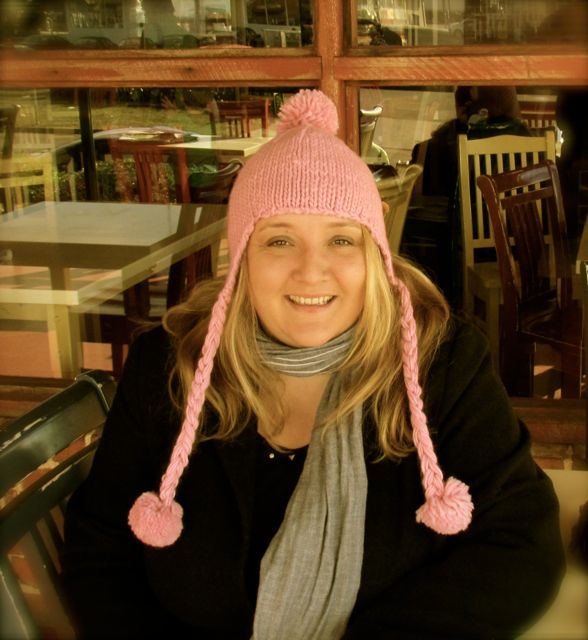 About The Author
T.F. Walsh emigrated from Romania to Australia at the age of eight and now lives in a regional city south of Sydney with her husband. Growing up hearing dark fairytales, she's always had a passion for reading and writing horror, paranormal romance, urban fantasy and young adult stories. She balances all the dark with light fluffy stuff like baking and traveling.
Author Links