Two summers ago, when I should have been writing the sequel to The Grave Winner, I saw the open call from Entangled Publishing for romantic horror novellas. I was having a hard time with the sequel, and romantic horror is kind of my thing. Sequel or no, I had to write something, so around the first of July, I started what would become Haunted Chemistry. At the end of the month, I sent it in and geared up for the waiting.
Last October, I finally heard back. I remember reading that email again and again in a shock-induced fog. Entangled, publisher of fantastic, best-selling books, wanted…me? Uuuhhhhhh. And that's when I started hearing colors, bright, happy colors that sounded kind of like a steady squeal.
So, yeah, Haunted Chemistry. Here's the fantastic cover designed by Taria Reed, the blurb, and the buy links: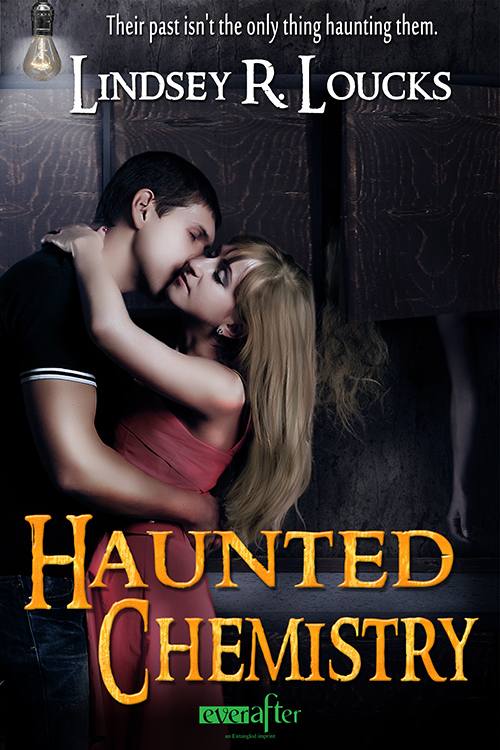 When bookish college co-ed Alexis heads to the laundry room in her new apartment, she runs into Ian Reese, the chem lab partner she crushed on all last semester. And the guy who stood her up on their first date. But she's down for an awkward reunion, and no better place than her creepy laundry room.
Ian has every intention of making amends, but just when Alexis begins to trust him again, a new threat calls more than their future together into question. A ghost from the apartment's past is hellbent on revenge, and if he wants to get his girl, he'll have to get the ghost first.
I'll be going on a blog tour all week with some other fab authors and their romantic horror novellas, too! One of the tour prizes will be a $50 gift card to the book retailer of your choice! I'll post the tour schedule soon. Until then, happy haunting!
P.S. That sequel that was giving me trouble? It's finished. I sent it to my publisher last week and they sent me a contract that very same day! My squeals have turned purple!!