Whoa. Where have I been? Is this real life right now? I've been sailing around space and fighting off ghosts during my National Novel Writing Month project, so I'm not 100% sure what's been happening on earth. In case you're wondering, I've been cramming daily word counts down NaNoWriMo's figurative throat. Most of it looks like poo, but every once in awhile, something brilliant pops onto the screen. More about that later. After November. After I've recovered.
One thing that I do know is happening in real life is Maer Wilson's cover reveal for Portals, which releases mid-December. Get your fingers ready and pet it!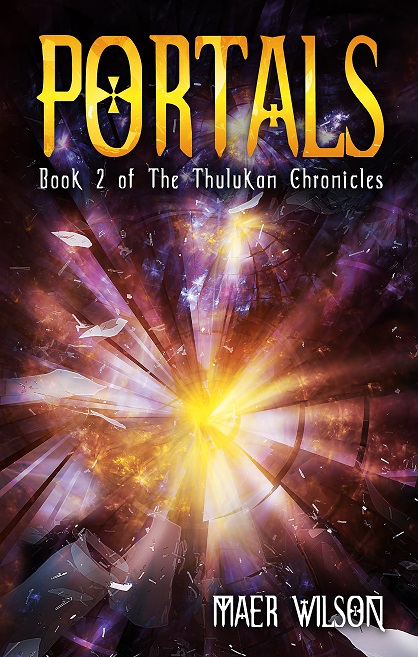 Now that is a beautiful cover! Here's more about the book:
For supernatural detectives Thulu and La Fi, "normal" is a relative term. La Fi is a medium, Thulu is a finder, and their usual clients are already dead.
But when their friend Reo is shot, and a group of stranded angels show up at their house for help to find a missing child, things are striking too close to home.
And now the portals that let the magical races return to Earth have started opening on their own.
With trips off-world, a kidnapped psychic and changes to their own abilities, Thulu and La Fi are hit with a lot more than they usually handle. Of course, their magical friends are there to help, but even they may not be enough to save an increasingly unstable Earth.
Portals is the sequel to Relics and is Book 2 in The Thulukan Chronicles.
And here's more about Maer: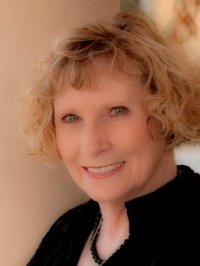 After a successful career being other people, and later teaching others the many tricks of that trade, Maer Wilson has decided to be herself for a while. Turns out she's a writer. She's always loved stories, especially fantasy, mystery and sci fi. Maer was born in the Year of the Dragon and has a dragon-themed room in her home, but sadly no dragons in the back yard. When she's not writing, Maer plays online video games, teaches college and reads. She also co-hosts the literary podcast, MythBehaving and writes for two gaming fansites. Maer lives in the high desert of Southern Nevada with her two dogs, a chihuahua and a poodle. Relics is the first novel in her series, The Thulukan Chronicles. The second novel, Portals, is scheduled for release mid-December, 2013. You can find all books and novelettes in The Thulukan Chronicles at Amazon. You can visit Maer's website at http://maerwilson.com/.
Maer's Links
Maer's Website: http://maerwilson.com/
Maer on Amazon – http://www.amazon.com/Maer-Wilson/e/B00CDX29YW/
Maer on Facebook:  https://www.facebook.com/pages/Maer-Wilson-Author/149085628472833
Maer on Twitter:  https://twitter.com/MaerWilson
Maer at Goodreads – https://www.goodreads.com/author/show/7040319.Maer_Wilson
Maer at Pinterest: http://pinterest.com/maerw/boards/
Relics at Goodreads:  http://www.goodreads.com/book/show/17767013-relics
Relics Paperback at Amazon:  http://www.amazon.com/Relics-Maer-Wilson/dp/1939173310/ref=pd_rhf_gw_p_t_1_E8ZZ
Relics Kindle at Amazon:  http://www.amazon.com/Relics-ebook/dp/B00CLB6HUI/ref=pd_rhf_gw_p_t_1_DARZ
Well, that's all for now. I need to fly back into space to make sure my characters are okay. I keep leaving them in horrible situations! See you in December!