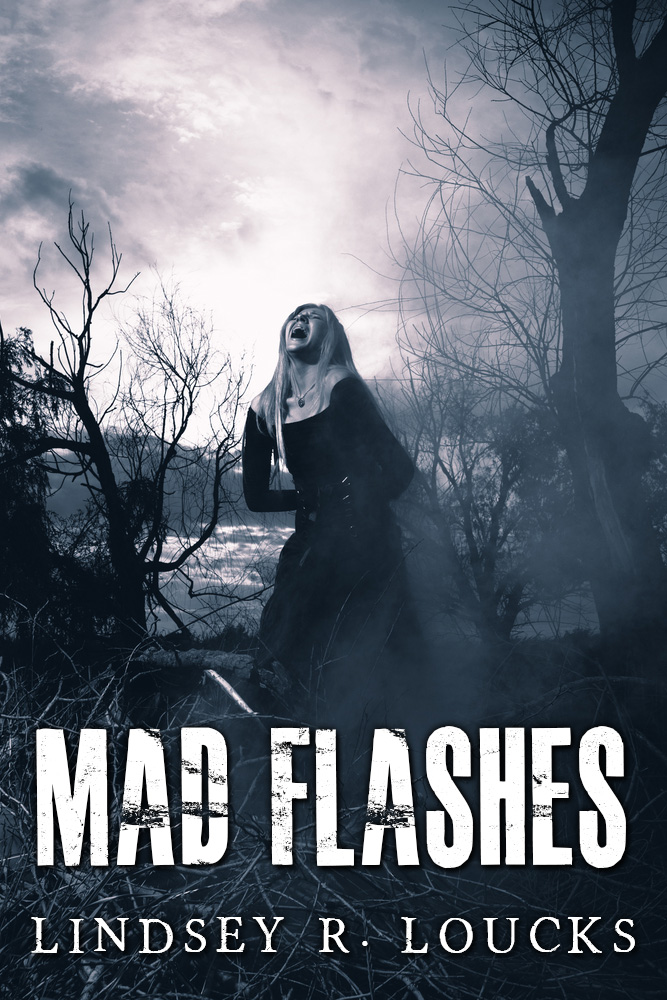 Yep, I've dipped a tentative toe into the self-publishing waters with my collection of flash fiction. It was super exciting to push that button myself to put Mad Flashes out into the wild, so exciting that I couldn't wait until January! Ah, well.
Here's the blurb and the linkies:
The mad, the terrifying, the darkly humorous, and the melancholy –
Mad Flashes is a collection of ten flash fiction stories all under 1,500 words by Lindsey R. Loucks. Stories include: Retro-Jogger Meets Zombie Queen, Alpha Female Office Wolf, Priorities, Willow Road, Recoil, In the Long Hallway, Make a Wish, One Times One is One, A Shaver in My House, and Together Forever. As an added bonus, an excerpt of the full length paranormal fantasy novel, The Grave Winner, is at the end of this book.
Sit back, relax, and go mad in a flash.
Available at Amazon, Barnes & Noble, and iBookstore, and will be at Kobo soon!