See? Told you. And yes, you can handle the truth.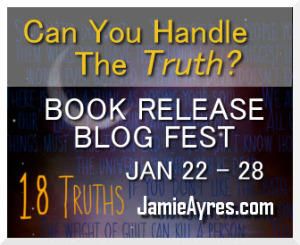 As part of Jamie Ayres' 18 Truths blogfest, I'm here to play Two Truths and a Lie. Never heard of it? Well, it's when you state two facts about yourself and one lie, and people have to guess which statements are true and which one is the lie. Okay, here's mine:
I have to sleep with socks on.
I've eaten bugs.
My special talent is keeping fish alive.
That's it! Which two are the truth, and which one is the lie?