Hey, everybody! It's book spotlight time, and this one sounds incredibly delightful. Check out the cover. Isn't it adorable?!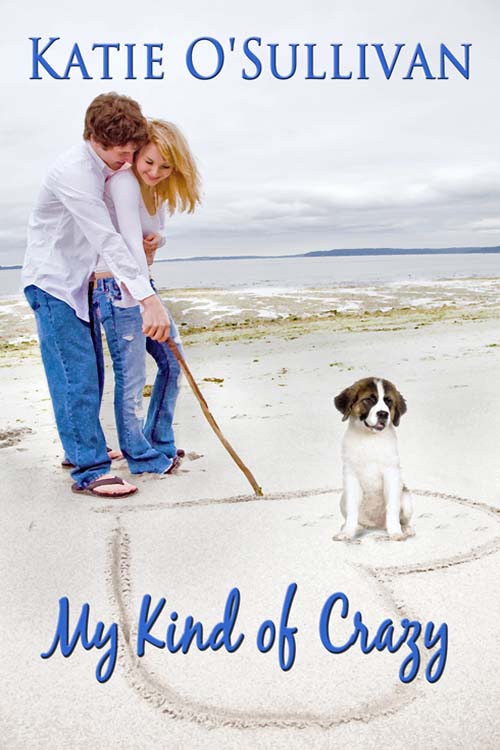 Blurb:
Kendall Roarke is betting everything on making her Harwichport Bed & Breakfast into the premier wedding destination on Cape Cod, despite her recent messy divorce.
Jonathan Reynolds moved back to the Cape to take over his uncle's business and start fresh after his own marriage ended. He's not looking for anything complicated – until he meets Kendall, with her big plans and wild mop of curls.
Throw an unruly foster puppy and an uptight new neighbor into the mix and things get a little crazy. Now Kendall has to decide if it's the kind of crazy that she can live with… for the rest of her life.
Excerpt:
"Excuse me?"
She turned to find the stranger from the corner table on the sidewalk next to her. He was much taller than she'd guessed, maybe six feet or a little more, with long legs and wide shoulders. "You left these on the counter." He held out her sunglasses. "I thought you might need them."
She looked from the glasses up into his smiling face, and felt her knees go a bit weak. Up close, his eyes were the most brilliant shade of green Kendall had ever seen. Her stomach tightened into a knot and the air around her seemed to disappear, making it hard to breathe. Laugh lines radiated from his eyes and the small creases of dimples in his cheeks as he smiled.
Kendall exhaled, and reminded herself that it didn't matter how breathtakingly cute he was. The guy was having an affair with a married woman. "Umm, thanks, I guess." Her voice sounded as awkward as she felt. She reached to take her glasses, and realized that both hands were full with the coffee cup and bakery box. She juggled to balance the large box on top of the cup's plastic lid to free up a hand.
"Here, let me help." He stepped in even closer. Instead of taking either the box or the cup out of her hands, he slipped the sunglasses on her head, sliding them through her long curls and into place over her ears. This close, the clean scents of soap and citrusy shampoo wafted from his still-damp hair. Major sparks tingled throughout her entire body, his hands lingering for a moment in her hair before he seemed to catch himself and take a step back. "My name's Jon, by the way. And you are?"
Oh, yum! Here's a bit more about my good friend, Katie O'Sullivan: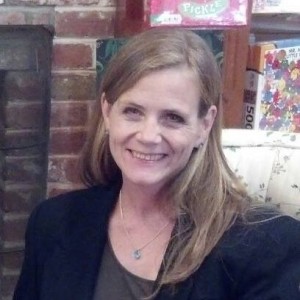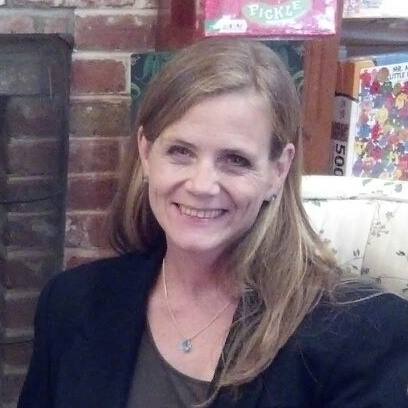 Katie O'Sullivan lives with her family and big dogs next to the ocean on Cape Cod, drinking way too much coffee and inventing new excuses not to dust. A recovering English major, she earned her degree at Colgate University and writes romance for young adults and the young at heart. Her editing column, "The Write Way," appears in the Literary Women section of CapeWomenOnline magazine.
Living next to the Atlantic influences everything she writes. Her latest contemporary romance from The Wild Rose Press is a story of second chances and starting over, set in small-town Cape Cod. Her YA mermaid series also begins on the Cape with SON OF A MERMAID, and continues the undersea adventures in May 2014 with BLOOD OF A MERMAID, coming from Crescent Moon Press.
Website: www.katie-osullivan.com
Blog: http://katieosullivan.blogspot.com
Facebook: https://www.facebook.com/AuthorKatieOSullivan
Twitter: https://twitter.com/OkatieO
Goodreads: https://www.goodreads.com/author/show/3326303.Katie_O_Sullivan
Amazon Author Page: http://www.amazon.com/author/katieosullivan
My Kind of Crazy is available now at Amazon. You should go buy it!