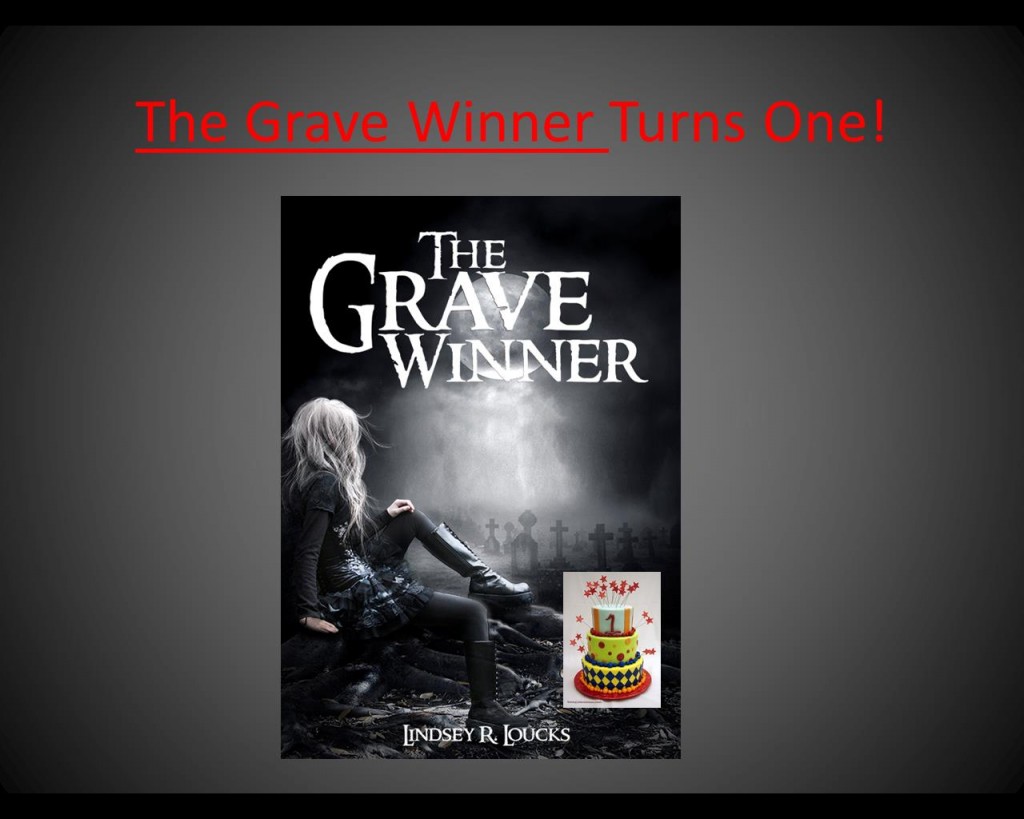 May 15, 2013 was the day my book baby released into the world. *sniff, sniff* It's hard to believe a whole year has gone by since then. I love that book, but I might love the sequel, What Gifts She Carried, even more.  It releases very soon, just so you know! 😉 And the cover! *flails*
But I digress, and while I'm digressing, I'll remind you that The Grave Winner is still on sale for a limited time for only $4.99 on Amazon.
Now, take a look at this!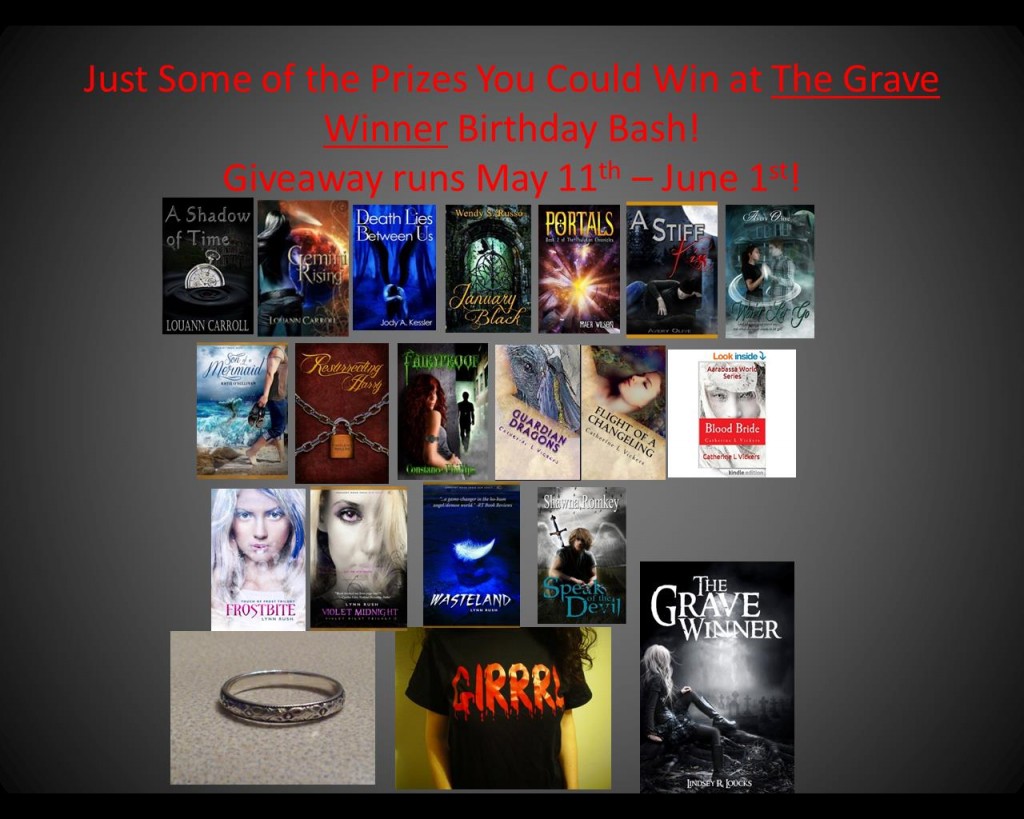 Grabby hands at all of it! To enter just click on the Rafflecopter below:
I'm going to keep singing "Happy Birthday". Feel free to join me if you want! 🙂