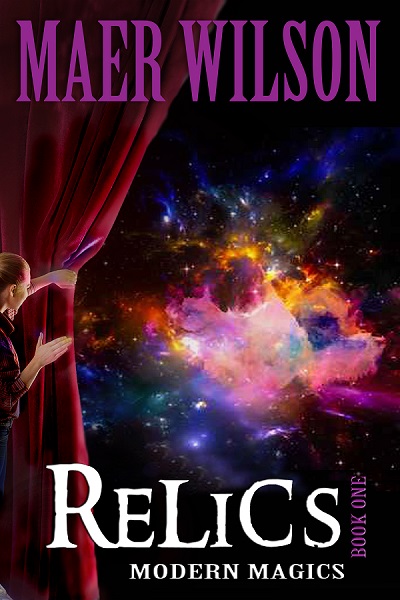 Relics
Most of Thulu and La Fi's clients are dead. Which is perfect since their detective agency caters to the supernatural. But a simple job finding a lost locket leads to a big case tracking relics for an ancient daemon.
The daemon needs the relics to keep a dangerous portal closed. His enemy, Gabriel, wants the relics to open the portal and give his people access to a new feeding ground – Earth.
Caught on live TV, other portals begin to open and the creatures of magic return to Earth. The people of Earth are not alone, but will soon wish they were.
When Gabriel threatens their family, Thulu and La Fi's search becomes personal. The couple will need powerful help in the race to find the relics before Gabriel does. But maybe that's what ghostly friends, magical allies and daemonic clients are for.
When the creatures of myth and magic return to Earth, they're nothing like your mother's fairy tales.
Relics can be found at these retailers:
Relics – Dream Cast
By Maer Wilson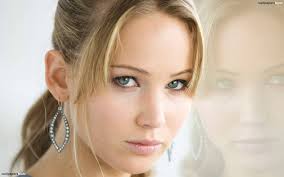 Name: Fiona Bartlett Thulukan (La Fi) – The Heroine – Actor – Jennifer Lawrence
La Fi has a dry sense of humor and loves to play MMOs. She sometimes gets impatient with the living, but has a gigantic heart. She is a Medium and can recognize any creature's true nature. She can also understand and communicate in any language. She and her husband Thulu own a detective agency that caters to the supernatural. She's thrilled when the creatures of magic return, but prefers to keep her own abilities under the radar.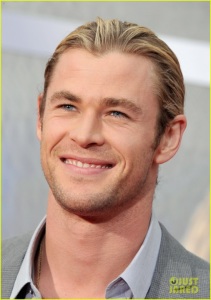 Name: Erik Thulukan, III (Thulu) – The Hero – Actor – Chris Hemsworth
Thulu is a mix of Zen with a wicked sense of humor. Coming from a very close-knit family, Thulu is fun-loving, kind and generous. He's a finder – he can find anyone or anything that's lost. He can also see the dead. Thulu hopes with the return of magic that he and La Fi can broaden their client base to include the living.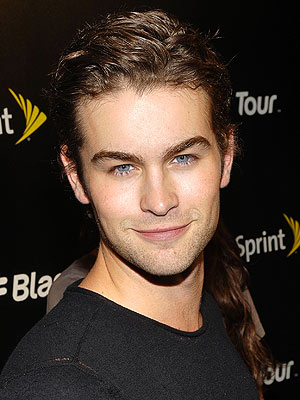 Name: Brandon Arreo Malone (Reo) – The Best Friend – Actor – Chace Crawford
Reo has a flair for the dramatic and several different talents, but they can be erratic. He is the star of special kind of magic show at a 5 star hotel, performing under the name of Brandy Malone. Reo is very warm and giving and often wanders alone in less savory areas helping out those not as fortunate than himself.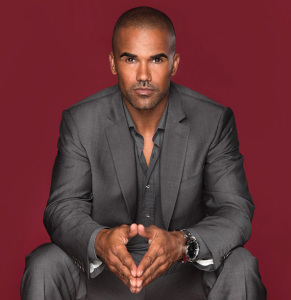 Name: Tyler Jones/Dhavenbahtek – The Enigma – Actor – Shemar Moore
Tyler Jones is the latest person possessed by the ancient daemon, Dhavenbahtek. Jones is enigmatic – handsome, charming – and a stone-cold killer when he chooses. He's well over eight thousand years old and doesn't pay much attention to human values. However, he appreciates human art and has a collection that any museum would envy.

 Maer Wilson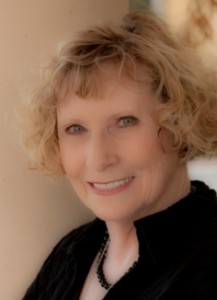 After a successful career being other people, and later teaching others the many tricks of that trade, Maer Wilson has decided to be herself for a while. Turns out she's a writer. She's always loved stories, especially fantasy, mystery and sci fi. Maer was born in the Year of the Dragon and has a dragon-themed room in her home, but sadly no dragons in the back yard. When she's not writing, Maer plays online video games, teaches college and reads. Maer is a partner in Ellysian Press, a small publishing house. She also co-hosts the literary podcast MythBehaving. Maer lives in the high desert of Southern Nevada with her three dogs, a chihuahua and two poodles.
Her books include Relics and Portals, Books 1 and 2 in the Modern Magics series. The upcoming third book in the series is Magics. There are also three novelettes in the series – "Ghost Memory," "Unwanted Ghost" and "Ghost Dancer." A fourth story, "Wedding Ghost" is also planned. You can find all books and novelettes in the Modern Magics series at Amazon.
You can find Maer at these links:
Giveaway
This Giveaway is open internationally
Must be 13+ to enter
PRIZES
2 Winners – ecopy of RELICS
1 Winner – $5 Amazon Gift Card
1 Winner – $10 Amazon Gift Card
2 Winners – ecopies of the Modern Magics Novelettes – "Ghost Memory," "Unwanted Ghost," and "Ghost Dancer"
This tour is brought to you by

Please check out the other hosts on the tour for more chances to enter the Giveaway!
11/10/2014      http://thesaucyreviewer.wordpress.com/
11/10/2014      http://2ndbooktotheright.blogspot.com/
11/10/2014      http://cubicleblindness.com
11/10/2014      http://sallyawolfreads.blogspot.com/
11/10/2014      http://victoriasimcox.blogspot.com/
11/10/2014      http://carolhollandmarch.com/
11/11/2014      http://danielledevor.wordpress.com
11/11/2014      http://piecesofwhimsy.blogspot.com.au/
11/12/2014      http://booksauthorsandpublishing411.com/
11/12/2014      http://www.kirstinpulioff.com
11/12/2014      http://pratr.wordpress.com/
11/12/2014      http://www.weigandchris.com
11/12/2014      http://constancephillips.com/
11/12/2014      http://sheiladeeth.blogspot.com
11/12/2014      http://councilofpeacocks.blogspot.ca/
11/13/2014      http://anightsdreamofbooks.blogspot.com/
11/13/2014      http://theshadowportal.blogspot.com/