Danielle DeVor is here today to give us a top 10 list and to discuss her deliciously spooky novel, Sorrow's Edge. Don't forget to enter the giveaway!
Take it away, Danielle!
Jimmy Holiday, exorcist extraordinaire, has been studying anything demonic ever since he got "marked". So, here's his top 10 list of favorite books featuring exorcism.
Hostage to the Devil: The Possession and Exorcism of Five Contemporary Americans by Malachi Martin
While Malachi was a bit controversial, his knowledge of exorcism was spot on.
Possessed by Thomas Allen and Thomas B. Allen
The novelization of the true story behind The Exorcist.
The Rite: The Making of a Modern Exorcist by Matt Baglio
Great information about the Vatican's exorcism school.
The Exorcism of Anneliese Michel by Felicitas D. Goodman
Great book about the case. Sometimes, she seems to be inventing things, but lots of information in there.
The Demonologist: The Extraordinary Career of Ed and Lorraine Warren by Gerald Brittle
While about a lot of haunted house cases, there is also a little bit of exorcism information contained within that is factually correct.
Deliver Us from Evil: A New York City Cop Investigates the Supernatural by Ralph Sarchie and Lisa Collier Cool
Recently made into a film, Ralph Sarchie's accounts of being an exorcists assistant and an exorcist himself are interesting to say the least.
Diabolical Possession and Exorcism by Rev. John J Nicola
Book by one of the consultants for the film, The Exorcist. Extremely highly recommended.
Lessons Learned: The Anneliese Michel Exorcism: The Implementation of a Safe and Thorough Examination, Determination… by Fr. John M. Duffey
Another book about the Annelise Michel case.
2. The Haunted: One Family's Nightmare by Ed Warren , Lorraine Warren ,  & Robert Curran
Book about a heck of a demonic haunting. House exorcisms are performed within the story.
And…
The Exorcist by William Peter Blatty
I had to include it. Blatty did research the book very well though.
Great list! I'll have to beg Santa for some of these! Here's a little more about Sorrow's Edge and Danielle.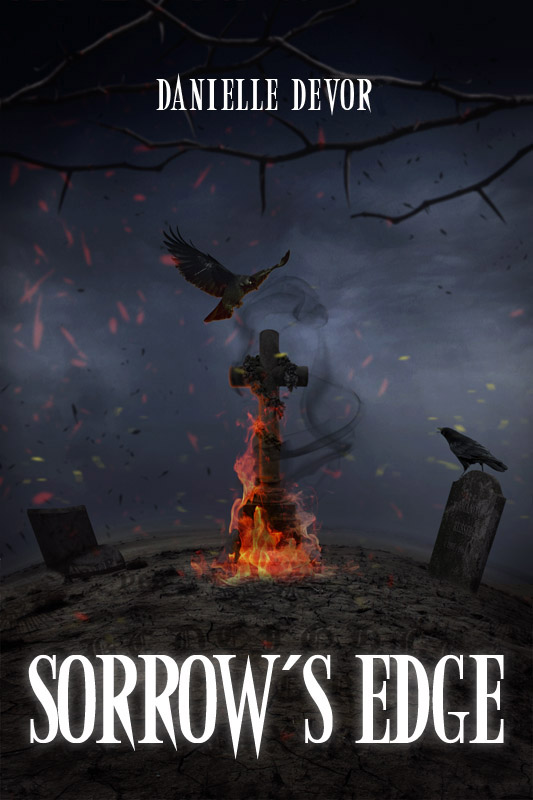 Book Blurb:
Finding the truth can sometimes be harder than exorcising a demon…
Jimmy Holiday, defrocked priest- turned- exorcist, is trying to make sense of his life. With his on-again-off-again witchy girlfriend moving in, Lucy- the spirit from his last exorcism hanging around, and a secret organization of exorcists hounding him, Jimmy is feeling the stress.
When a stranger calls in the middle of the night asking for help with a possession, Jimmy is puzzled. Especially when the dude on the phone says he got his number from Jimmy's old mentor. Too bad his mentor has been dead for several years.
After a mysterious silver flask arrives at his doorstep, Jimmy is left with two options: either ignore the phone call and the flask, or listen to Lucy and travel to Arizona to solve the mystery before all hell breaks loose- literally.
Genre: Dark Fantasy
Series: Book 2 of the Sorrow's
Buy Link for Sorrow's Edge: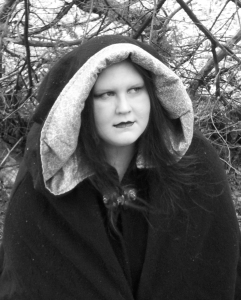 About Danielle:
Named one of the Examiner's 2014 Women in Horror: 93 Horror Authors You Need to Read Right Now, Danielle DeVor has been spinning the spider webs, or rather, the keyboard for more frights and oddities. She spent her early years fantasizing about vampires and watching "Salem's Lot" way too many times. When not writing and reading about weird things, you will find her hanging out at the nearest coffee shop, enjoying a mocha frappuccino. Visit her at danielledevor.wordpress.com
Links for Danielle:
Twitter: @sammyig
Facebook: http://www.facebook.com/danielledevorauthor
Goodreads: http://www.goodreads.com/DanielleDeVor
Website: http://danielledevor.wordpress.com
Blog: http://ddevor.weebly.com
 Be sure to click the Rafflecopter below! And thanks for being here, Danielle!